News
pressrelease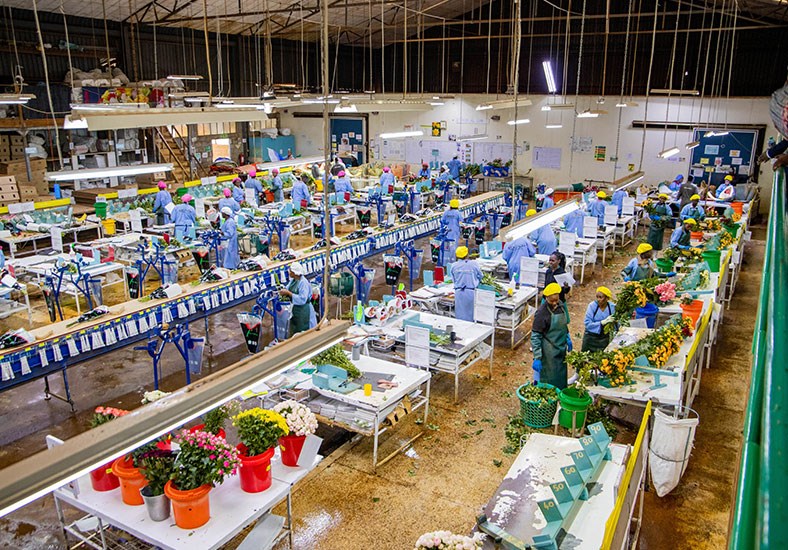 Back to news
13 Oct 2021
Adenia acquires leading grower of premium roses in Kenya
Nairobi, Kenya, 13 October 2021
Adenia Partners, a private equity firm investing in Africa, has acquired a majority stake in Altilands SA, the parent company of Red Lands Roses ("Red Lands"), a leading grower of premium fresh-cut roses in Kenya. Red Lands is internationally recognized for its green horticultural practices that respect people and the environment. Financial terms of the transaction were not disclosed. 
Established in 1996 by agronomist, Isabelle Spindler, Red Lands operates a farm of 28 hectares, 35 kilometers northeast of Nairobi, at approximately 1,565 meters above sea level. Red Lands' premium fresh-cut roses have fuller heads, longer stems, and an enviable vase life of 12 to 21 days which not only provides value for its targeted premium florist market, but also ensures an overall lower carbon emissions profile.  Red Lands is recognized globally as a leader in the production of spray roses and the Company produces 16 million stems per year which comprise of over 200 varieties of fresh-cut roses. The Company sells exclusively to wholesalers, predominantly serving markets in Russia, Eastern and Central Europe.  
Adenia has invested in Red Lands due to its strong reputation for high-quality roses and advanced farming practices, being one of the first farms in East Africa to utilize 100% hydroponic farming. Adenia was also impressed by Red Lands' strong pricing power which is driven by the Company's direct route-to-market model that avoids the auction system where most of Kenya's fresh-cut roses are sold. Adenia will collaborate with Red Lands' management to accelerate the expansion of its production capacity through cultivation of an additional 20 hectares of land. This capacity will be readily absorbed by existing, as well as new customers. The investment will also lead to growth in the number of employees, a significant number of whom are women, from 500 today to nearly 750 in 2 years.  
"We are delighted to partner with Red Lands Roses to help grow this exceptional company whose niche business model was pioneered by one of the few women in this male-dominated sector. We look forward to working closely with the leadership to build on the Company's strong foundation," said Martha Osier, Partner at Adenia Partners. 
"Adenia has a strong track record of accelerating growth and institutionalizing family-led companies like ours. We look forward to partnering with Adenia and leveraging their experience and expertise," said Red Lands Roses Managing Director, Isabelle Spindler who, together with her husband Aldric Spindler, will remain as executive directors responsible for farm expansion. Recently appointed CEO, Disha Copreaux, has assumed active management of the Company.  Disha is a Kenyan citizen, and she brings both operational and strategic experience in commercial farm management having previously served in leadership roles at Export Trading Group (ETG) and Syngenta.   
About Adenia 
Adenia Partners is a private markets investment firm committed to responsible investing and a sustainable Africa. Founded in 2002, Adenia has successfully raised US $500 million across 4 funds. Adenia has a proven track record of strong and consistent performance with 30 platform investments executed and 16 realized exits. Based on-the-ground across Africa, Adenia has one of the most highly qualified African private markets investment teams in terms of educational pedigree, longstanding experience as entrepreneurs and investors, and local in-depth knowledge. By creating stronger companies with quality jobs, fostering economic improvement, and elevating companies to meet ESG standards, Adenia is increasing the enterprise value for investors, whilst benefiting workers, communities, and companies in Africa. For more information, please visit: www.adenia.com. 
About Red Lands Roses 
Red Lands Roses is a leading grower of premium roses, including the popular Spray roses. The farm produces approximately 16 million fresh-cut roses for sale annually and grows almost 200 varieties of roses in its catalogue.  Red Lands Roses has achieved numerous international certifications including the MPS environment A and Kenya Flower Council Silver status, the latter of which is accredited by the South African National Accreditation System (SANAS). For more information please visit: https://www.redlandssroses.com/ 
LinkedIn Post 
We are pleased to announce our investment in Red Lands Roses, a leading Kenyan grower of premium fresh-cut roses for the international market. We look forward to partnering with the Company to expand its production capacity and strengthen its leadership position in the premium fresh-cut roses market.