News
pressrelease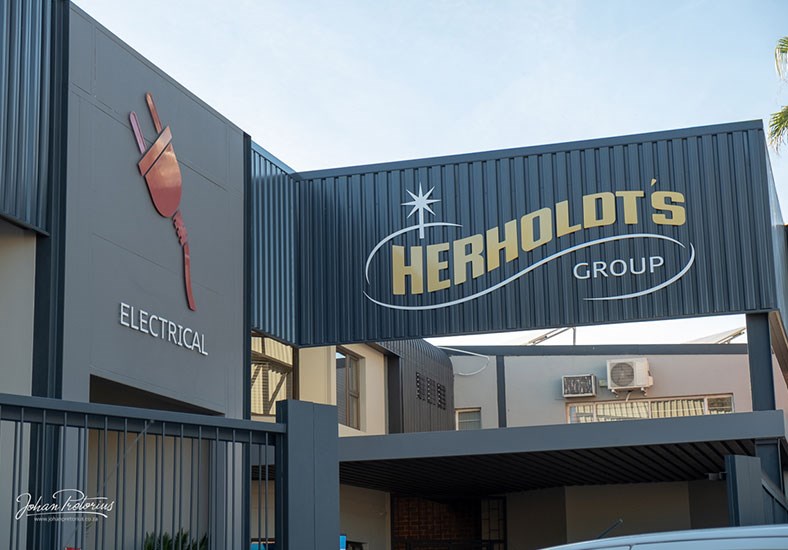 Back to news
21 Jun 2021
Adenia acquires leading distributor of electrical and solar equipment in South Africa
Johannesburg, South Africa, 21 June 2021
Adenia Partners, a private equity firm investing in Africa, has acquired a majority stake in Herholdt's, a leading distributor of low-voltage electrical products and solar products in South Africa. Financial terms of the transaction were not disclosed. 
Established in 1964, Herholdt's operates in Bloemfontein, Kimberley and George, and has recently opened branches in Johannesburg and Cape Town.  
Herholdt's supplies a broad product portfolio of 10,000+ items to professionals – such as installers, contractors and resellers – as well as end-users. Herholdt's originally focused on the sale of electrical equipment such as cabling, switches and sockets, as well as lighting. In 2018, Herholdt's successfully diversified into the distribution of solar systems, a market experiencing rapid growth on the back of increasing product affordability and difficulties faced by the national power grid system.  
Adenia will work together with Herholdt's to strengthen its leadership position in the solar market through new store openings, partnerships with key promoters, digitalization, as well as potential acquisitions. The investment is Adenia's first in South Africa. 
"We are delighted to begin our South African journey by investing in Herholdt's, a fast-growing business with an impressive corporate culture. As a responsible investor, we were particularly attracted by the potential for high contribution to the SDGs, and specifically to improve access to reliable and affordable energy," said Florent de Boissieu, Partner at Adenia. "We are pleased to continue our pan-African expansion with our newest office in Johannesburg, as we believe the on-the-ground presence of our team is instrumental in actively supporting our investees."  
"We are thrilled to welcome Adenia as an investor and look forward to continue our growth with their strategic guidance and steadfast approach to improving governance. The partnership is in perfect alignment with Herholdt's ambitions to become a national market leader, while meeting the highest industry and environmental standards," said Heine Herholdt, CEO of the company.  
The main advisors on the deal were Andrew Bahlmann and Nicolas Souvaris, from Deal Leaders International.  
"The chemistry and synergy between the Adenia and Herholdt's teams was there from day one and I have no doubt that their combined efforts will be formidable. It is exciting for us to see another great South African company attract an international partner for its next phase," commented Bahlmann, Chief Executive of Deal Leaders International.  
About Adenia 
Adenia Partners is a private markets investment firm committed to responsible investing and a sustainable Africa. Founded in 2002, Adenia has successfully raised US $500 million across 4 funds. Adenia has a proven track record of strong and consistent performance with 27 platform investments executed and 16 realized exits. Based on the ground across Africa, Adenia has one of the most highly qualified African private markets investment teams in terms of educational pedigree, longstanding experience as entrepreneurs and investors, and local in-depth knowledge. By creating stronger companies with quality jobs, fostering economic improvement, and elevating companies to meet ESG standards, Adenia is increasing the enterprise value for investors, while benefiting workers, communities, and companies in Africa. For more information, please visit: www.adenia.com. 
About Herholdt's 
Herholdt's is a leading distributor of low voltage electrical products and solar products in South Africa. The company has operations in Johannesburg, Cape Town, Bloemfontein, Kimberley and George. The company supplies professionals (installers, contractors, resellers…) as well as end-users. 
Thanks to various partnerships with Tier 1 suppliers, Herholdt's offers a broad product portfolio of 10,000+ SKUs. For more information, please visit www.herholdts.co.za/. 
Media Contacts 
For Adenia Partners 
BackBay Communications 
adenia@backbaycommunications.com